Rumble Sneakers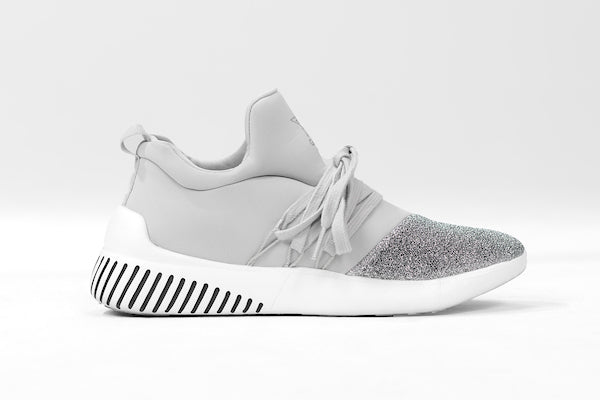 Made For Your Life
*NEW and EXCITING* Glory Active + Dolce Vita, a premium shoe fashion brand, have come together and created a modern athleisure pair of Rumble Sneakers!
Feminine style and sport collide in RUMBLE, our fresh take on modern sneakers with a sparkle effect, because why not add some further fun into your active lifestyle.
Note: Model (typically size 8.5 shoe) is shown wearing and fits a size 8.5.
Key Features
80% Polyester performance/20% PU fabric blend
Glitter textile on front toes 
Cotton Laces
Available in U.S. Sizes 6-10